In addition to its other features, the StormGain platform also offers cryptocurrency exchange functionality. If you have real funds on your account in any supported cryptourrency, you can exchange them via the "Exchange" tab.
The platform offers two types of exchange: fast and advanced.
The Fast Exchange function is similar to a traditional currency exchange transaction at a bank:
There is one exchange rate from one currency to another
You sell one cryptocurrency and purchase another that you can then store on your account balance for the long term
To use the Fast Exchange function, first you need to select the cryptocurrency you wish to exchange and the cryptocurrency you wish to receive in return.
Then, you have to specify the amount.
After that, you will see the current exchange rate for your selected pair, along with any exchange commission and the amount you will receive once the transaction is complete.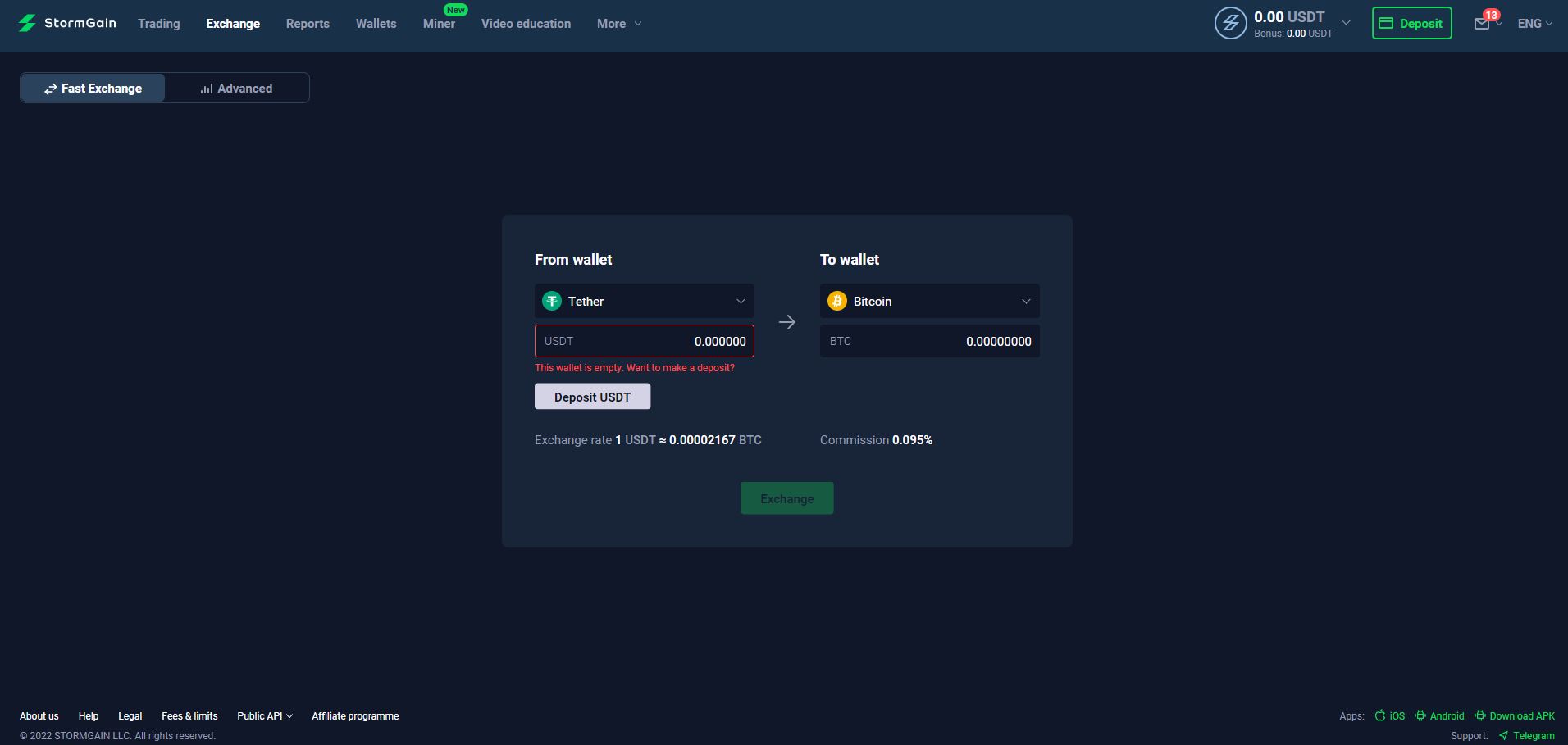 After you hit the "Exchange" button, you will need to confirm the transaction.
Once the funds have been exchanged, they will typically arrive on your chosen wallet instantly.
Advanced Exchange
The platform also provides an "Advanced Exchange" function that enables you to set pending orders for the exchange of one cryptocurrency for another.
This type of exchange is a bit like margin trading: you can choose to make a market price order or set a pending order (to be processed when a price you specify is reached).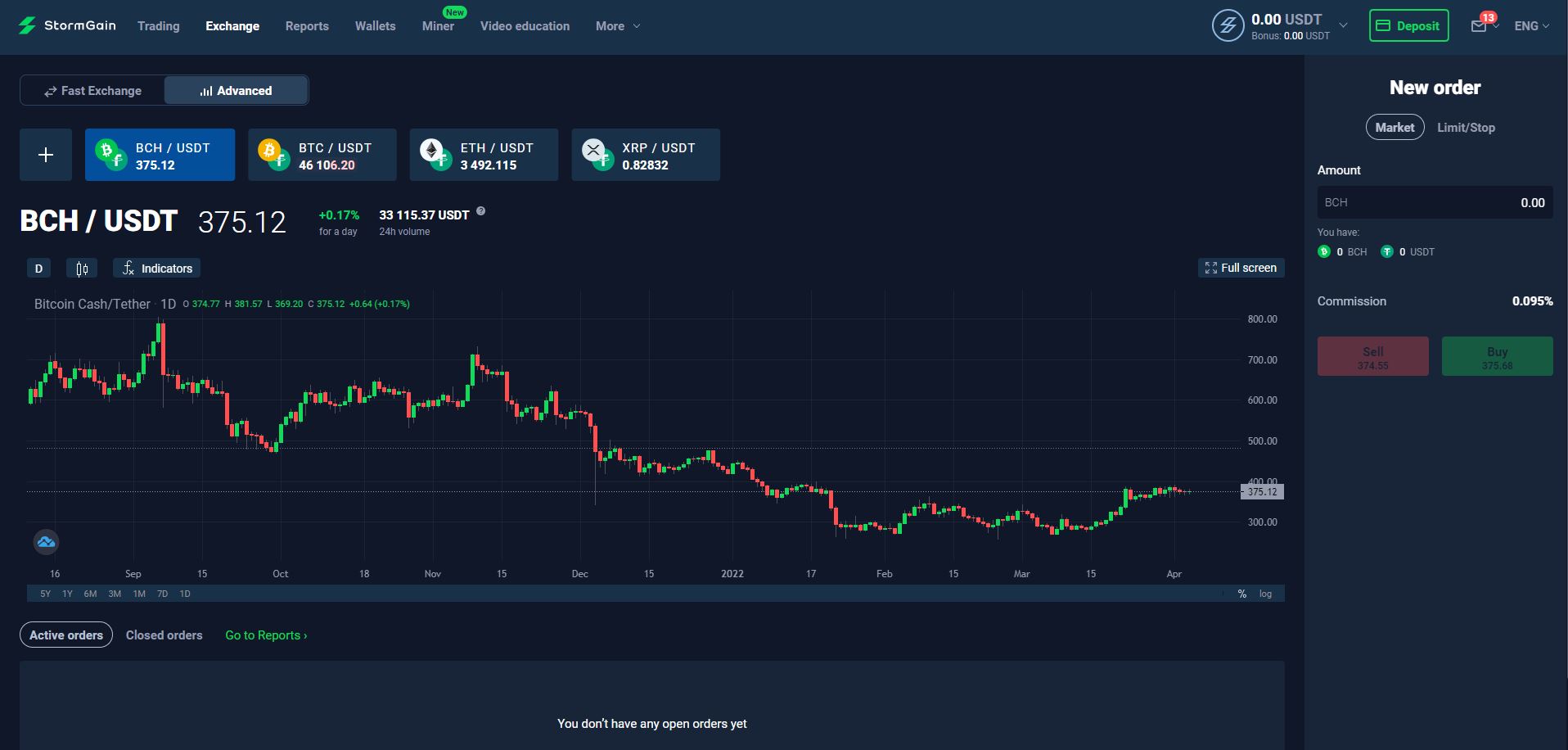 In the mobile app, the exchange tab will look like this: