The exchange process also lets you use different types of orders.
Selecting the order type is only available in the advanced exchange.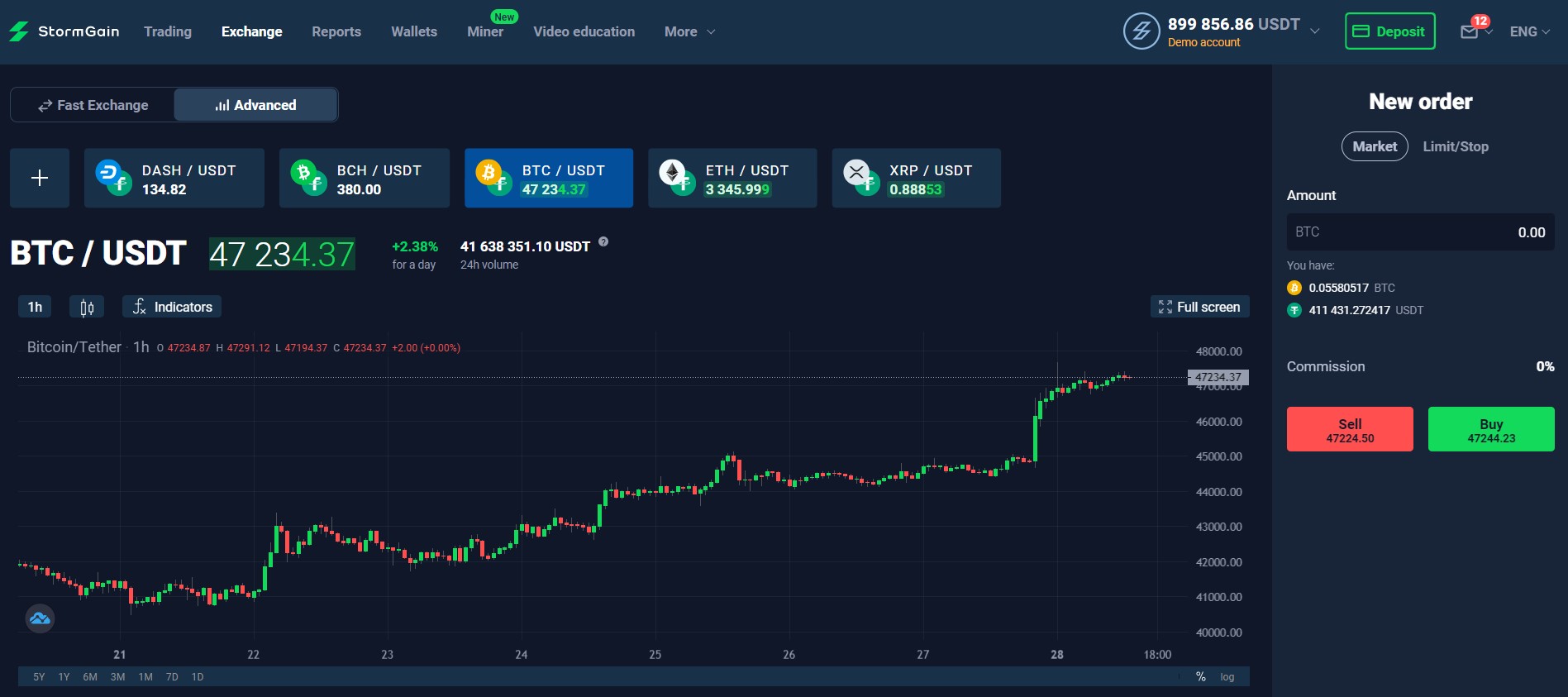 To exchange at the current market rate, select the 'Market' tab in the pop-up window.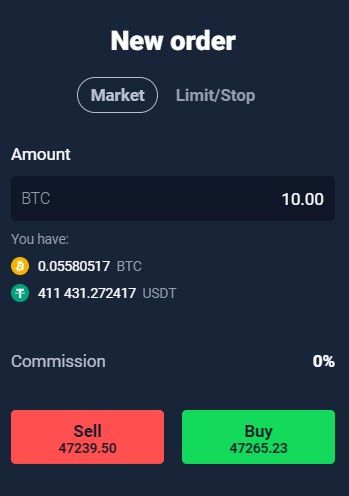 In this case, the exchange will be made at the rate you see on the Buy/Sell button. Just enter the trade amount.
You can trade at a pre-selected price.
To do this, select Limit/Stop price (an order to buy/sell the cryptocurrency when the specified price is reached) in the pop-up window.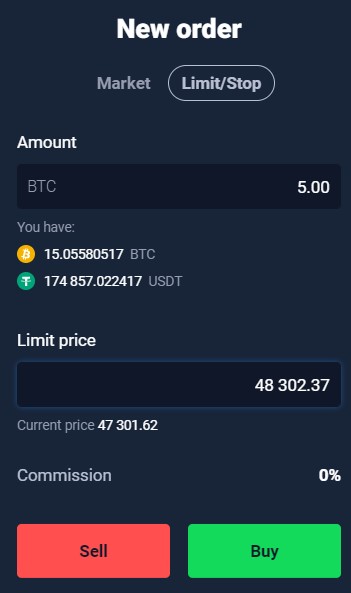 Enter the price you want to trade at and the amount of the cryptocurrency you want to buy or sell. Next, click Buy (if you buy cryptocurrency) or Sell (if you exchange, e.g., USDT).
Wait for confirmation.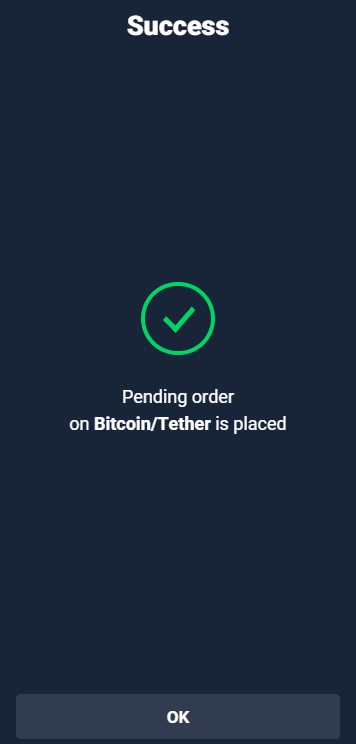 The order is put on the Active orders list.

You can cancel it at any time. Hover the mouse over the Filled column, and the Cancel button will appear. Click it and confirm that you want to delete the order by clicking the 'Close' button.