It generally takes no more than 2 hours to process a request to withdraw funds to a crypto wallet. If your transaction takes longer to process than this, it may be due to the blockchain being overloaded, which the StormGain team can do nothing to ameliorate.
However, in some cases, withdrawal requests require additional, more in-depth verification procedures on our end. These verification procedures are done to secure the funds in our clients' accounts.
If your request is sent for manual processing, you'll receive a notification about this when the request is created.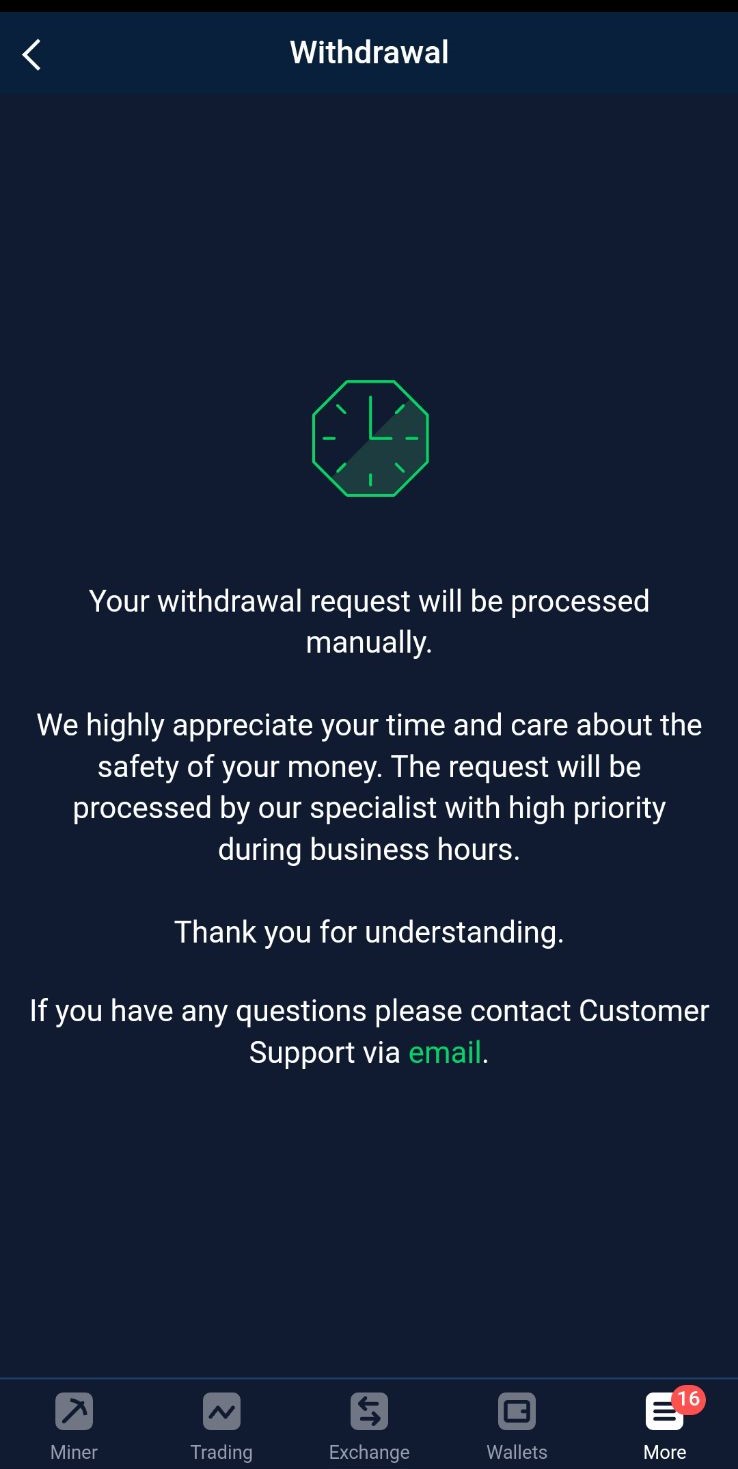 Please note that this verification aims to ensure the security of clients' funds. On our end, we don't limit the speed of fund withdrawals and simultaneously guarantee the highest level of security for clients when working with our company. Such withdrawal requests are processed by our specialists manually during business hours. This process usually takes no more than one business day.
As soon as our specialist process the request, it will appear in the Wallets-Transaction history section of your account.
In order to preserve the security of these verification procedures, neither the reasons for verification nor the detailed procedures they entail cannot be divulged.
Thank you for your understanding.